Ethical beauty brands bloggers love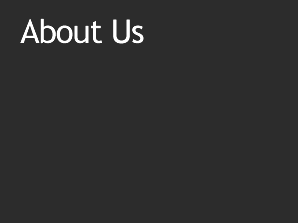 As we pride ourselves on being the UK's first eco-spa, we love beauty brands that take pride in being ethically responsible. Whether they're organic, vegan, cruelty-free, eco-friendly or all of the above, beauty brands that care about our world and our wellbeing get a big thumbs up from us.
For any fellow ethical beauty lovers out there, we've put together a list of ethical beauty brands that are loved by bloggers and are sure to be loved by you too.
The Rose Tree
The Rose Tree
is a fabulous brand that not only offers luxury, organic products that are kind to skin, their products are also British-made.
We spoke to
Natural Beauty With Baby
blogger, Helen, and she told us why The Rose Tree is one of her all-time favourite ethical beauty brands. "This brand simply oozes honest, down-to-earth luxury with caring for oneself and the planet firmly at its heart."
When we asked Helen if she had a favourite product of theirs, she knew just the one. "One of my favourite products of theirs is
Radiance Facial Essence with Rose & Marula
. Expect a gorgeous scented oil that gives beautifully soft, hydrated, and radiant skin."
Aesop
Aesop
is an organic-focused Australian brand with offices all over the world. They like to ensure their products are of the highest quality, are made with natural and sustainable ingredients, and of course, make you feel like a goddess. Their website says they "investigate widely to source plant-based and laboratory-made ingredients, and use only those with a proven record of safety and efficacy."
Blogger Kate from
Kate La Vie
explains why she loves Aesop: "Aesop are a brand that I fall a little more in love with every time I try a product; their simple approach to skincare is what I'm all about, and those dreamy brown bottles and metal tubes are an Instagram staple.
Kate absolutely loves their
Fabulous Face Oil
, having gone through an entire bottle in just a few months and taking it with her everywhere. "The nourishing oil is lightweight and ideal for normal/problematic skin types, and I find it an essential part of my skincare routine when my complexion ain't looking so great. I tend to apply it as part of my evening skincare routine, as it zaps zits and tames oily skin, but it also works brilliantly in my morning routine too."
Lush
As one of the UK's most loved beauty brands,
Lush
was guaranteed to be on our list!
If you're not familiar with Lush, they are fabulously ethical and passionate about fair trade, anti-animal testing, the environment and organic, fresh ingredients.
"Lush has been one of my favourite beauty brands for years," says Sophie, blogger at
Calvi Rose
. "They never seem to let me down no matter what product I try. Not only are they a major contributor to promoting the cruelty-free message, but they also have so many vegan and vegetarian products so there is literally something for everyone."
"I particularly like this one from Lush as a little bit goes a long way and it leaves your skin feeling super soft and not one bit sticky. The scent is unreal, I wish it was a perfume! The scent lasts for a while on your skin afterwards too which I love about it."
Antipodes
This organic, green beauty brand is sure to give your skin a glow with its natural and nourishing ingredients. The
Antipodes
website describes the brand as being cruelty-free, vegetarian and "highly innovative, scientific and organic". They use a powerful combination of science and raw super-fruit extracts to bring its customers "high-tech certified organic and premium formulations".
Lola from
2MumsViews
loves the company's ethics. "Antipodes is a brand I have supported for a few years now. It is one of those brands that once you try the products, you can't help but love them. Their packaging features fully recyclable bottles and aluminium tubes, and 100% biodegradable cardboard from sustainable forests."
In Lola's beauty routine you'll find a range of Antipodes products, including
Reincarnation Pure Facial Polish & Exfoliator
. "I tend to stay away from harsh scrubs and this exfoliator is perfect for me!
"It comes in a recyclable aluminium tube. The texture is creamy and contains micro jojoba beads which you can't really see, however you can feel them on the skin. It has a subtle orange scent which is lovely."
Mukti Organics
Mukti
is a vegan and cruelty-free Australian beauty brand (don't worry – they ship overseas!) passionate about being organic, sustainable and ethical. When it comes to Mukti's ingredients, they are chosen based on "functionality, effectiveness and safety". They also use native Australian extracts that are full of vitamins, minerals, antioxidants and bioactive constituents that are anti-inflammatory, super hydrating and with natural sun protection qualities.
"Mukti Organic Skincare is one of the best quality Australian skincare ranges I have come across," says Brigid from
Create Love Heal
. "It is rich and decadent while caring for your skin, body and hair in a way that truly enhances natural beauty."
Brigid has tried a range of non-toxic shampoo and conditioners, but Mukti's
Botanique Shampoo and Conditioner
are by far the best she has tried for taming her curly mane. "This is such a great combination of cleansing and moisturising for your hair. I have always had issues trying to find a shampoo and conditioner that is dense enough to control and weigh down my curls as the fuzz can be beyond this world, so I found the transition to non-toxic hair care the hardest.
"The true test for me is the next day once my hair has dried and its potential for boof is at its absolute peak. NO BOOF! NO FUZZ! NO FRIZZ! Just lovely controlled shiny curls."
Who else could do with a pamper session now? Why not book yourself into our
luxury spa hotel in Yorkshire
where you can unwind in bliss.